AIR SHOW
Air Show is the first exhibition of All-Terrain, a series of four Butcher Gallery projects based on the Hellenic elements of Air, Fire, Water, and Earth. For Air Show, ten artists whose practices engage an embrace of happenstance were asked for a work the gallery could mount in mid-air. Due to the forces of gravity, the exhibition exists beyond these instances of momentary suspension ony through documentation. The images in this publication were made collaboratively with the artists and Butcher Gallery, and the artists' work is both (or either, or neither) the artworks selected and the direction of the documented image. The resulting set of photographs serve as a momentary exhibition; one impossible to present physically.
Air Show inagurates Butcher Gallery's off-site programming calendar. With All-Terrain, Butcher seeks a more collaborative, more trusting relationship between the gallery and the artist. The three remaining shows in this series will further interpret space and collaboration beyond a delegated exhibition space.
The exhibition publication was launched at Art Metropole in Toronto Saturday, July 6, 2013.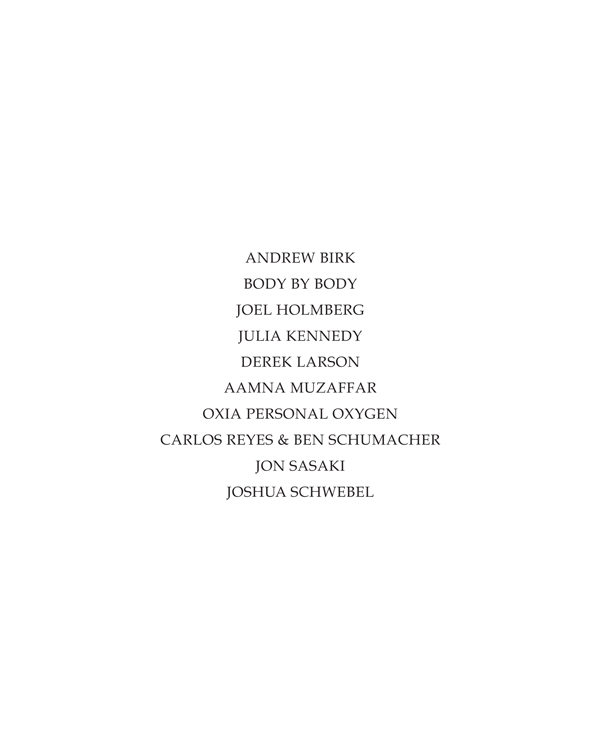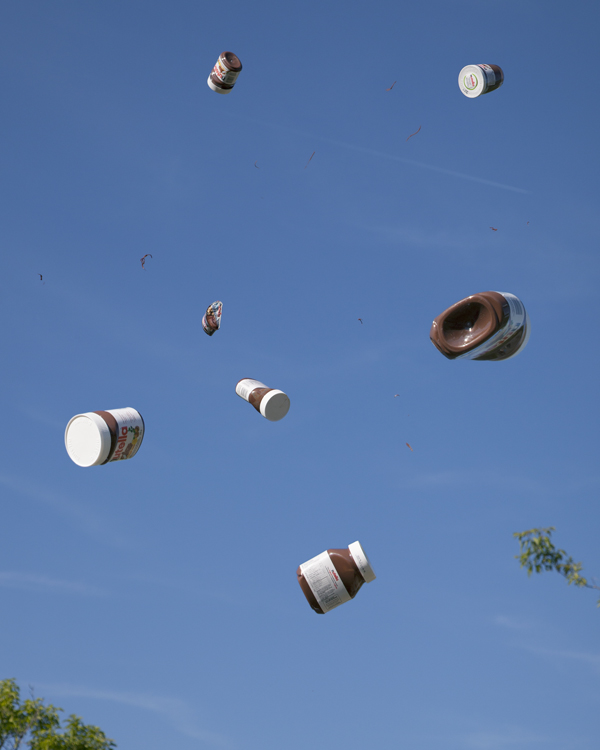 Joel Holmberg
Carlos Reyes & Ben Schumacher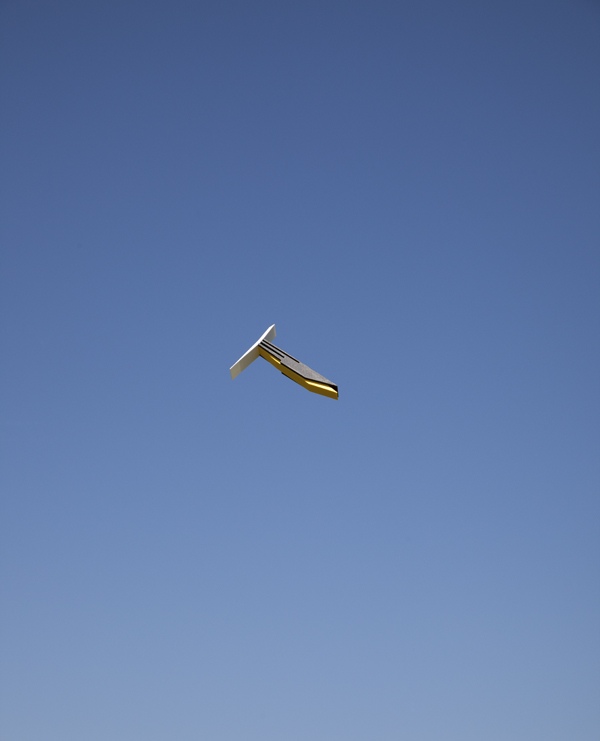 Aamna Muzaffar
Oxia Personal Oxygen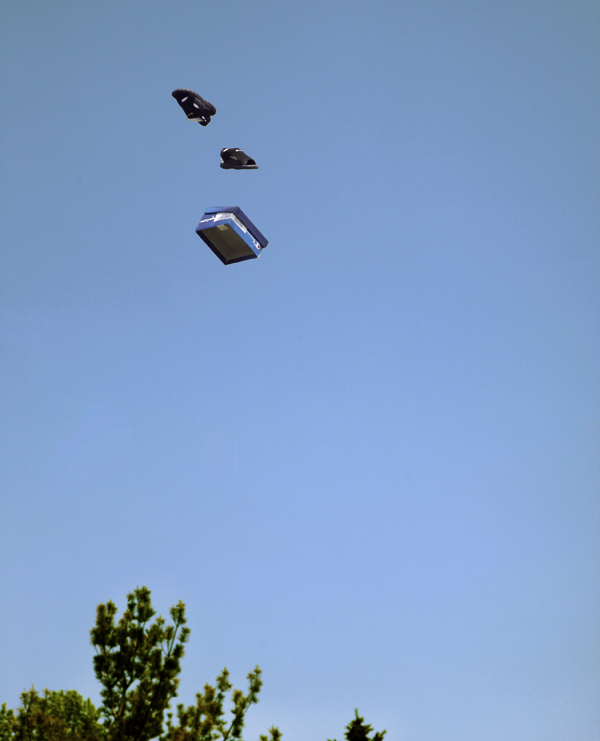 Body By Body
Joshua Shwebel
Joshua Shwebel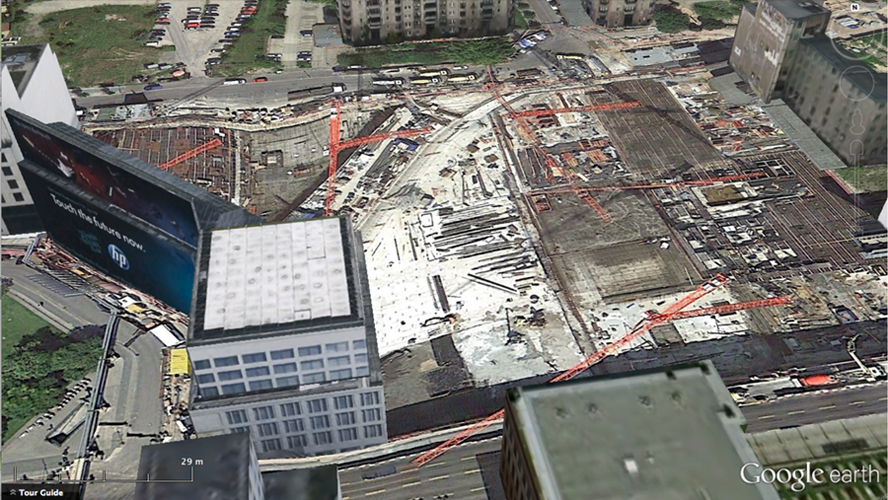 Joshua Shwebel
Jon Sasaki
Andrew Birk
Derek Larson
Julia Kennedy